Sourav Kundu
Product Manager
BrowserStack
Sourav Kundu is our Product expert, leading the development of the Test Observability Tool for BrowserStack. He is currently leading the framework support initiative from creation of MVP to public release for Test Observability. Previously he was spearheading the development of the DevOps automation testing product of BrowserStack.
Priyanshu Chhazed
Product Marketing Manager
BrowserStack
Priyanshu is a Developer turned Product Manager turned Product Marketer. With 11 years of experience spent across functions, she has played crucial roles in scaling products with exceptional unicorn startups.
About the event
During the process of scaling up test automation, ensuring the reliability of test suite can become a roadblock. Identifying false failures and flaky test cases can keep you from discovering critical failures faster.
If you're spending more time checking if your test failures are genuine than on fixing and improving tests, then test reporting tools aren't enough.
Join us in the webinar- BrowserStack Test Observability: Make your test suites more reliable, and learn how you can continue to increase your test coverage without compromising on the stability and reliability of your tests.
What you'll learn
Overview & key features of BrowserStack Test Observability platform
How to debug failing, flaky and slow tests with Test Observability
WHY SHOULD YOU ATTEND?
PRODUCT OVERVIEW
Key features and how to test on Test Observability
HOURS to MINUTES
Learn how to test faster, improve test suite quality and collaborate better
Live Q&A
Get your questions answered by our experts
WHAT OUR
CUSTOMERS HAVE TO SAY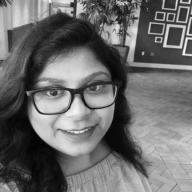 Priyanka Halder
Senior Manager of Quality Engineering
We use BrowserStack heavily for cross-browser and mobile test automation. Our tests are now super solid—they catch anything and everything.

Kateryna Glushchuk
Senior Manager, OLX
We cannot afford having bugs in production. That's why we avoid rollbacks. We try to identify the bug before we release.
Martin Schneider
Delivery Manager, Carousell
Before BrowserStack, it took eight test engineers a whole day to test. Now it takes an hour. We can release daily if we wanted to.