Ankur Kumar
Senior Manager, Product Management, BrowserStack
Ankur leads the end-to-end development of BrowserStack Test Management. Ankur comes with 13+ years of product experience and is a serial entrepreneur who has co-founded multiple B2B/B2C companies.
Arpit Patel
QA Engineering Manager, Instawork
Arpit currently leads the QA team at Instawork, with over 9 years of QA leadership experience across multiple product companies. He has played a vital role in building QA processes and automation infrastructure, thriving on ensuring product quality and continuously seeking ways to enhance the QA process.
About the event
Imagine a test management solution that can scale up according to your testing needs, providing real-time insights into your releases, and seamlessly integrating with project management and CI/CD tools. Wouldn't that make your test management processes more efficient?
Well, the wait is over! BrowserStack now has a Test Management product added to its testing platform – a modern, unified, and lightning-fast solution to create, manage, and track all your test cases and test runs.
In this fireside chat, Arpit Patel, QA Engineering Manager at Instawork, and Ankur Kumar, Senior Manager of Product Management at BrowserStack, will discuss how BrowserStack is helping them in transforming their test management processes. We will also showcase some of the latest features of Test Management.
What you'll learn
How to create, track and manage test cases and test runs using Test Management.
How two-way Jira integration improves testing workflows.
How real-time insights into releases enhance software quality.
How Test Management integrates with other BrowserStack products, such as Test Observability and Live.
WHAT OUR
CUSTOMERS HAVE TO SAY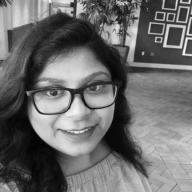 Priyanka Halder
Senior Manager of Quality Engineering
We use BrowserStack heavily for cross-browser and mobile test automation. Our tests are now super solid—they catch anything and everything.

Kateryna Glushchuk
Senior Manager, OLX
We cannot afford having bugs in production. That's why we avoid rollbacks. We try to identify the bug before we release.

Martin Schneider
Delivery Manager, Carousell
Before BrowserStack, it took eight test engineers a whole day to test. Now it takes an hour. We can release daily if we wanted to.