Automated Screenshots on Real Devices
Generate automated screenshots of your website on thousands of real devices – desktop and mobile. Say goodbye to your device lab and check screenshots on the cloud.
Trusted by more than 50,000 customers globally
Real Browsers & Devices
All screenshots of websites are generated on real browsers and devices. Your screenshotting efforts will no longer be compromised by the limitations of emulators & simulators.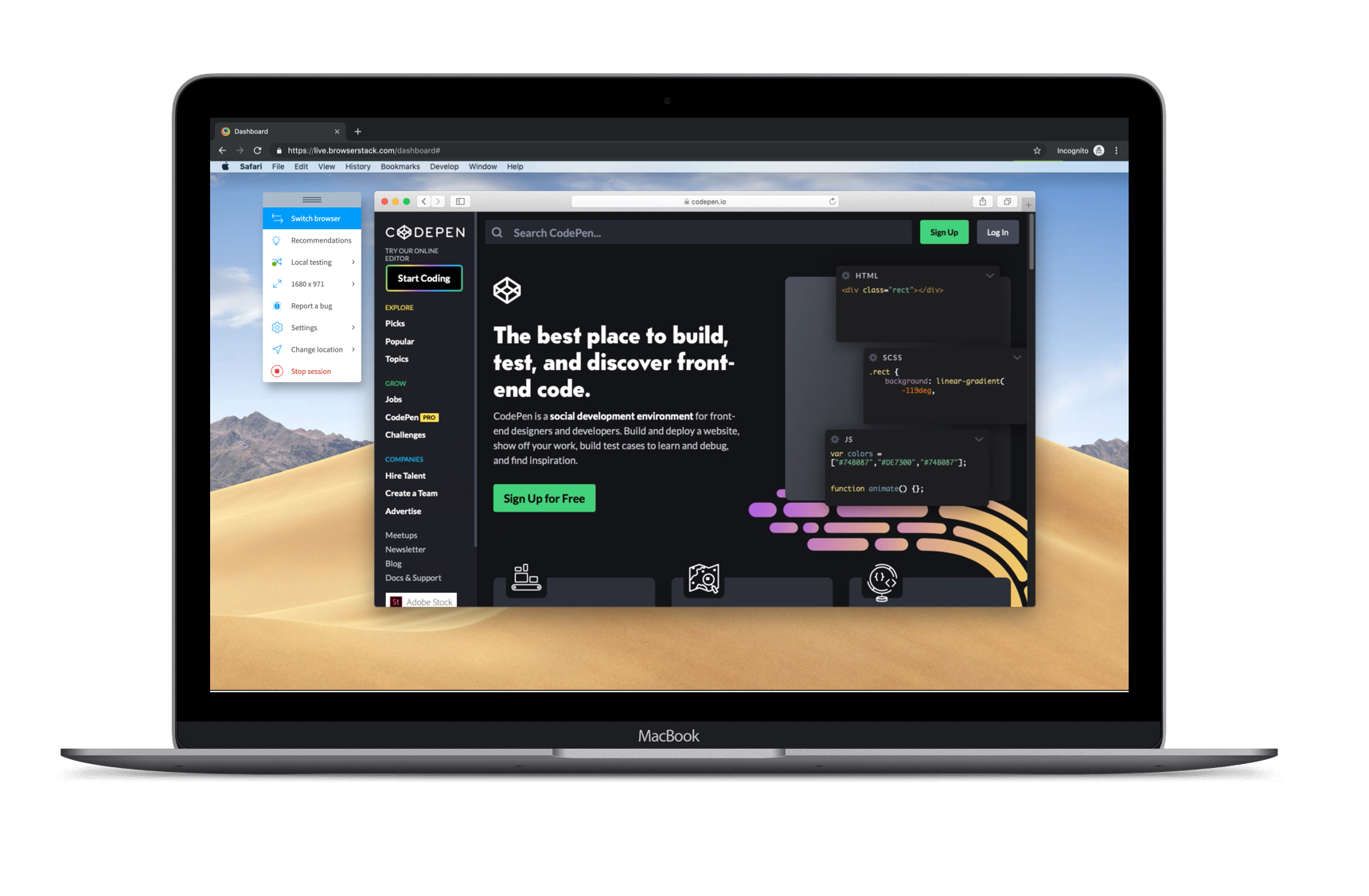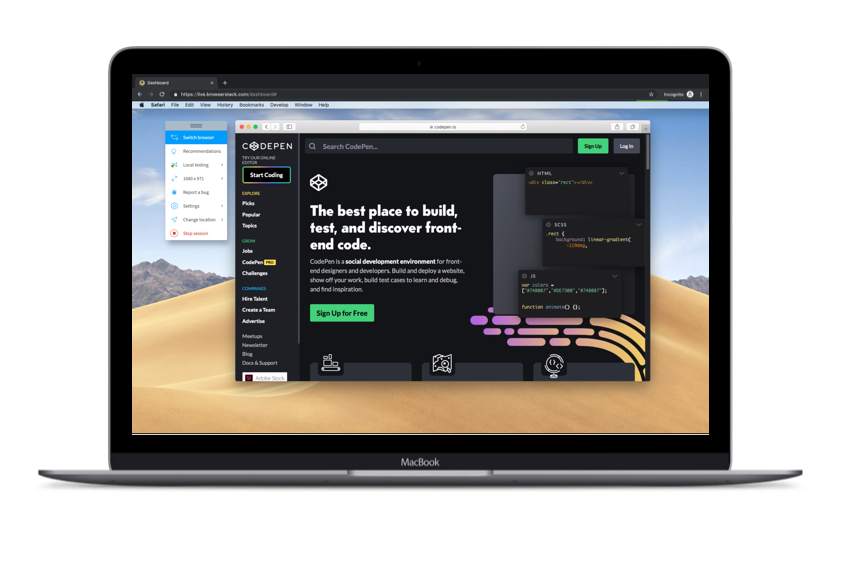 Simple, quick & accurate
Just visit our screenshot tool, enter the URL, select the necessary browser-device combinations and click Generate. Sit back, and screenshots will be generated within seconds.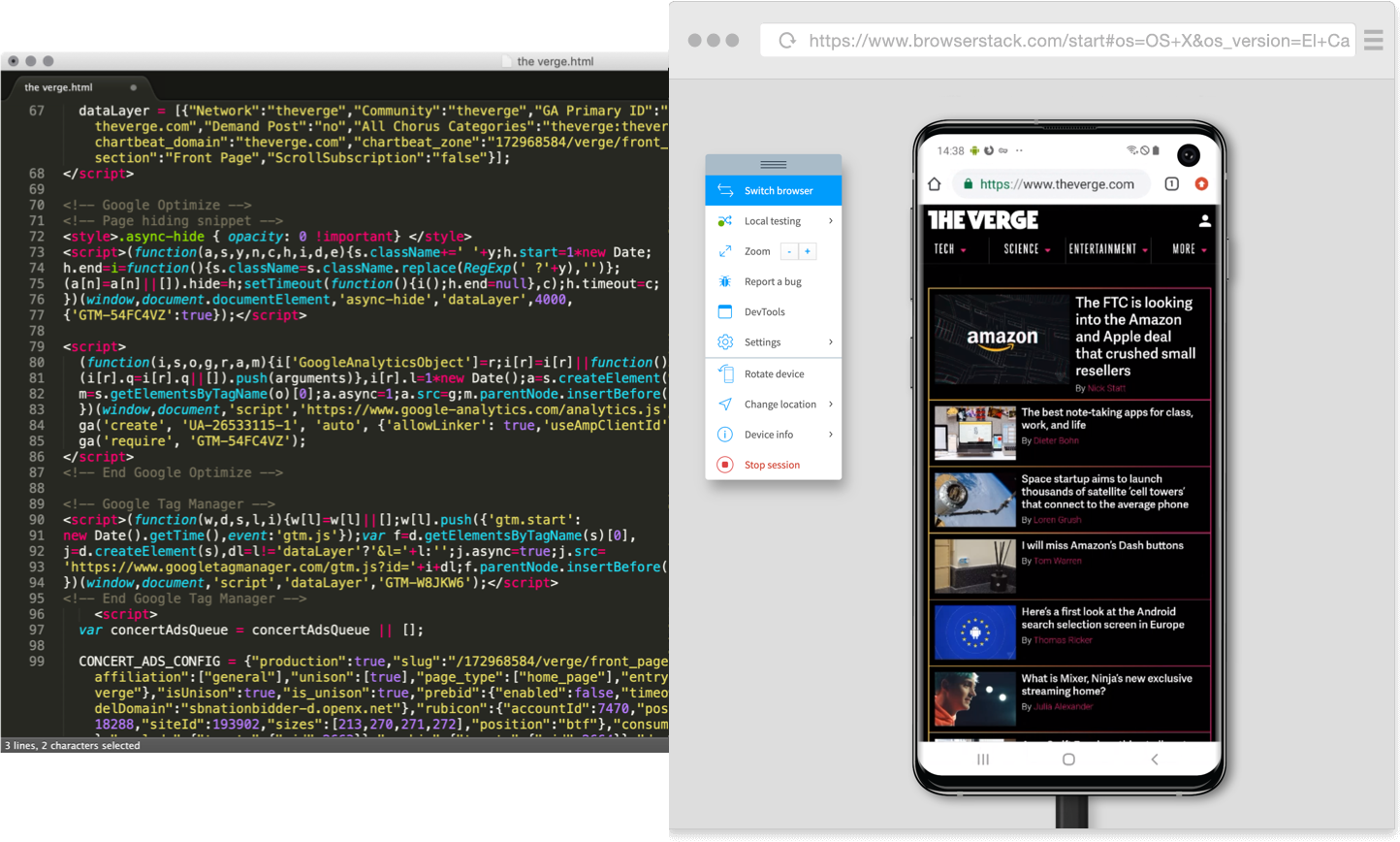 No VMs or Setups
View your website on different browsers online from any machine. No VMs to maintain, no software to install; you just need a browser and the Internet to use BrowserStack's screenshot tool.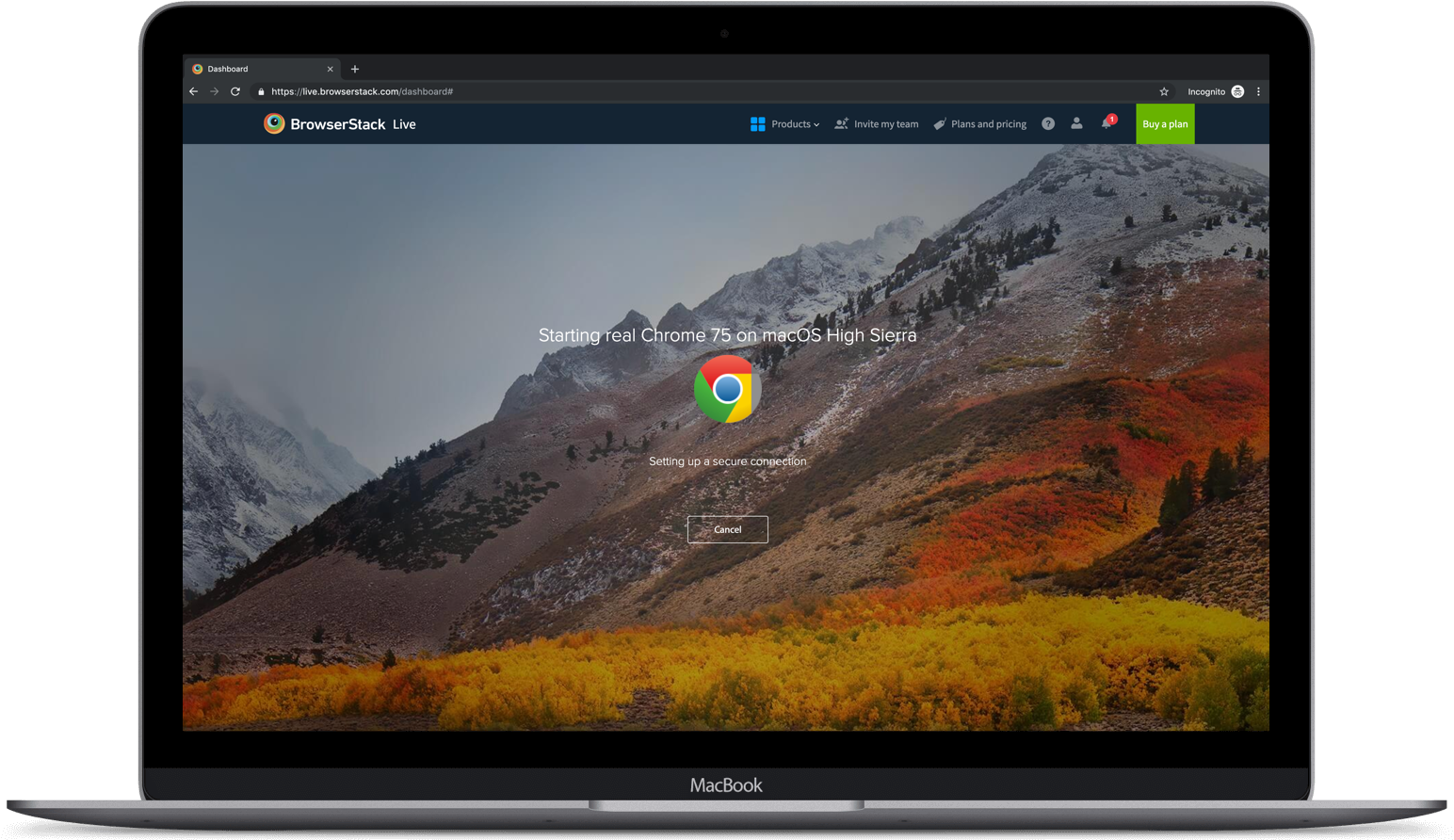 Just played around with BrowserStack: Quite cool, instant access to a browser in a VM with dev tools.
@BrowserStack, you guys rock! Just saved me hours of work by being able to nail down a Firefox 35 + OS X bug in 5 minutes!
React Router tests are green on Safari, @googlechrome, @firefox, IE 10-11, and Mobile Safari thanks 2 @browserstack!
Frequently Asked Questions
Essentially, 'automated screenshots' refers to a tool that lets you take screenshots of your website. This is done in order to check how the website appears on a vast range of real device-real browser combinations.

Instead of opening the website on specific browsers (and browser versions) installed on specific devices one by one, the tool helps you select browsers and devices and one go, and see how the site looks on each combination simultaneously.
To function in the real world, a website must render flawlessly on multiple browsers (and their versions) and devices. Given the number of device-browser in popular usage, checking websites on each device and browser would be a tedious and nearly impossible task for a human dev or QA team.

Using automated website screenshots allows developers and testers to check their website's responsive design on multiple device-browser combinations – at once. Instead of checking the site on only one device-browser combination at once, the automated screenshots tool allows users to select multiple browser-device combinations and check how the website looks on each of them simultaneously. 
In other words, get quick, accurate results with less time and effort. 
As mentioned previously, with the automated screenshots tool, users can get screenshots of a website on numerous devices and browsers with a few clicks. They don't have to keep reopening the same site on each browser-device combo, one at a time.
Simple. Follow the steps below to get automated website screenshots on BrowserStack. 
Navigate to the

automated screenshots

tool. 

Enter the website URL.

Scroll down to select the devices you want screenshots on. 

Scroll down further to select the browsers to be used on those devices. 

Click

Generate

. 

Get the screenshots.   
BrowserStack's automated screenshots tool allows you to generate screenshots of a website on 3000+ real browsers and devices – all on the cloud. 
With a couple of clicks, you can check how your website renders on thousands of browsers, browser versions, and devices (desktop and mobile). This includes the latest versions of popular devices/browsers as well as older versions. Basically, it is an easy, quick, and accurate way to evaluate website appearance on a real device cloud.