Yandex Browser Testing
Instantly test websites in different Yandex browser versions. Say goodbye to your lab of PCs, Emulators and Virtual Machines (VM) for Yandex Testing.
Signup & Start Testing for Free!
Trusted by more than 50,000 customers globally
Real Yandex Browser
We provide a range of Yandex browsers (old and latest versions) on real machines, for accurate test results. Don't compromise with Yandex Simulator and Emulator for website testing.
Test on dev environments
Test public & internal websites on development environments seamlessly, without the hassle of setup configuration.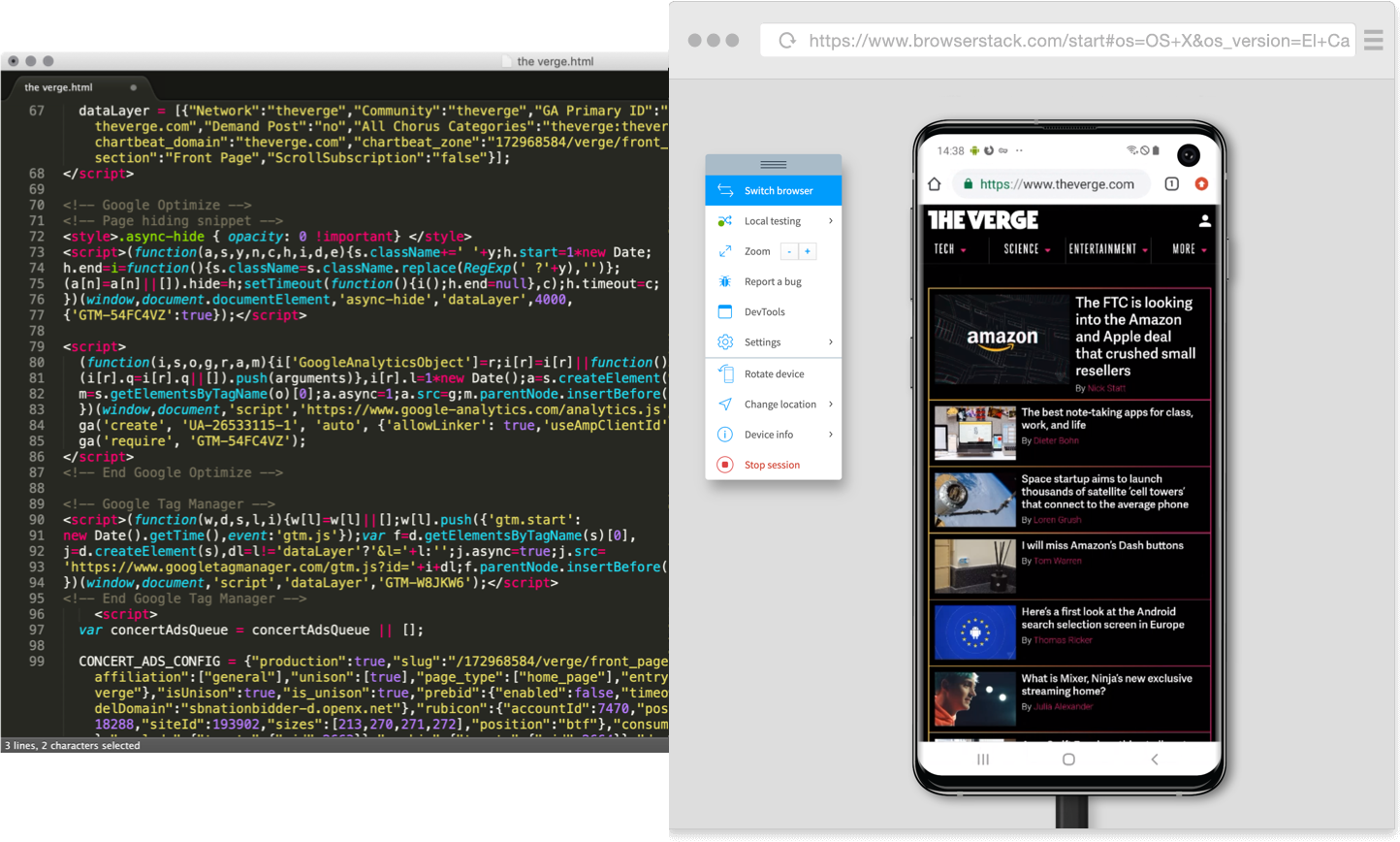 No VMs or setups
Start testing your website on a remote Yandex browser from any machine. No VMs to be maintained, no software to be installed; you just need a browser and the Internet to use BrowserStack.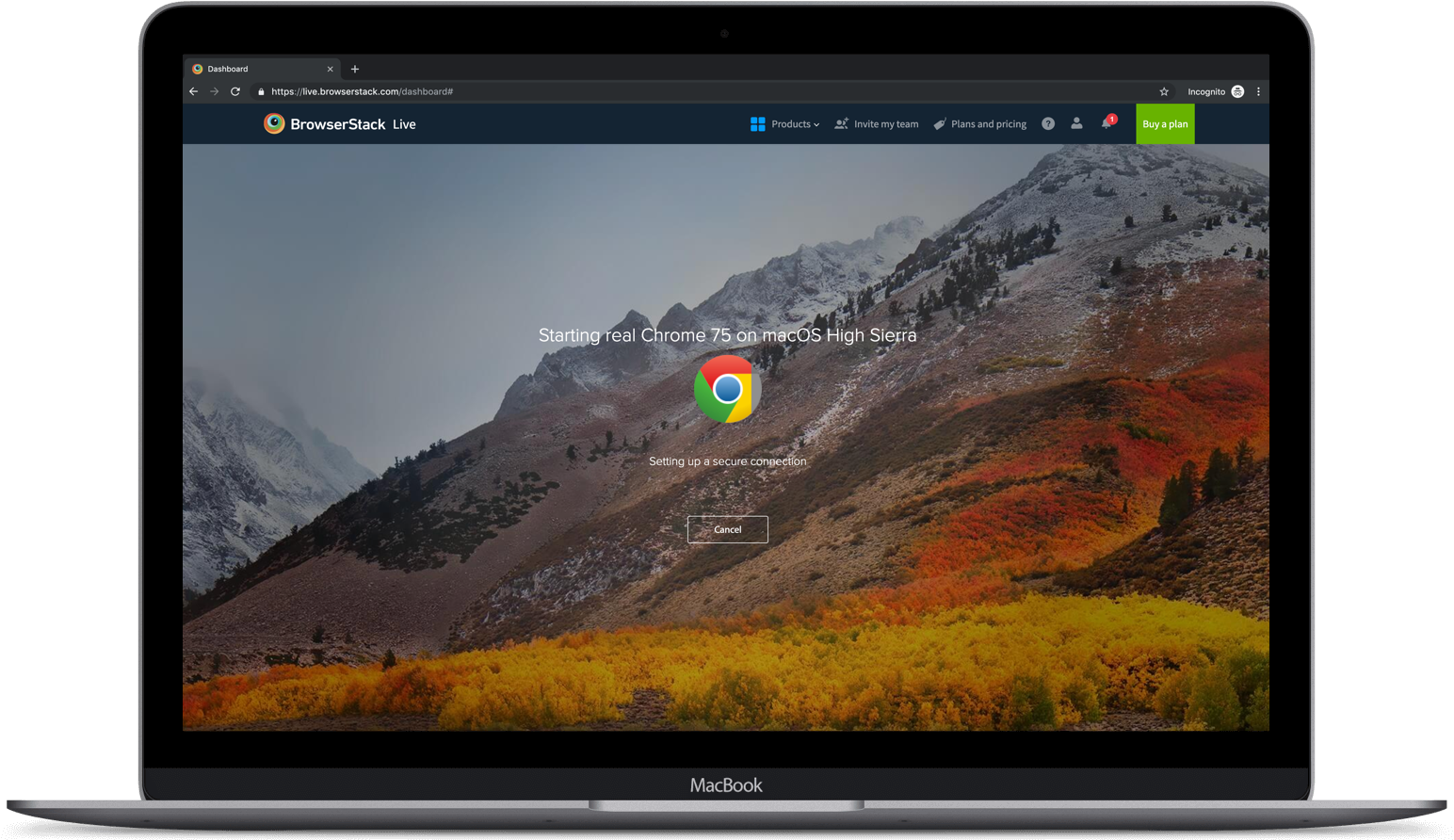 3000+ desktop browsers
Test on a variety of desktop browsers like Yandex, Chrome, Firefox, Safari, IE, Edge and more on Windows and MacOS platforms.
Just played around with BrowserStack: Quite cool, instant access to a browser in a VM with dev tools.
@BrowserStack, you guys rock! Just saved me hours of work by being able to nail down a Firefox 35 + OS X bug in 5 minutes!
React Router tests are green on Safari, @googlechrome, @firefox, IE 10-11, and Mobile Safari thanks 2 @browserstack!
Frequently Asked Questions
Yandex is the second most popular browser after Chrome in Russia. From 92.9 million internet users in 2015 to 110.71 million in 2020, the penetration of internet users in Russia continues to grow rapidly and are projected to hit 114.78 million By 2025. 
Yandex owns 13% of the overall browser market share, Given this, it is safe to assume that of the 110.71 million active internet users, 14.39 million users access the net through Yandex. 
Naturally, for businesses willing to serve the global audience, they must seek to deliver an inclusive user experience to their customers regardless of the browser they use. 
This will also help them capitalize on revenue from such a significant customer base. Thus, having a website that is optimized for Yandex is non-negotiable. 
It's vital to bear in mind that all users can not upgrade to the latest version as and when a new version of Yandex is rolled out. Users may take some time to upgrade to the latest versions. Besides, the latest versions of Yandex may not be supported for older versions of a particular operating system. Thus, to ensure that users operating on the earlier versions of Yandex access the web seamlessly, QAs must test and optimize their websites for different versions of Yandex
A Yandex simulator (in some cases also referred to as an emulator) is a software application that replicates the functionality of an actual Yandex browser on a desktop or a laptop. It is primarily used by developers or QAs to quickly test how their code appears on the Yandex browser. Doing so helps them identify bugs and optimize their websites for Yandex.
A Yandex simulator can only mimic the behavior of a Yandex browser on a laptop or desktop. They act as virtual machines and are quite slow as compared to the real Yandex browser. Simulators can only allow developers to run quick, elementary tests on ongoing code modifications during the early stages. 
Yandex simulators are not suitable for comprehensive, accurate testing of web applications. Additionally, finding the right simulators for each Yandex version can be fairly challenging. For example, a website being tested on a Yandex simulator running on Windows 10 is unreliable since teams cannot mimic specific interactions or the exact CSS support. This can lead to undetected, unexplored bugs which may later pop-up when the website is accessed by end-users in the real world.
BrowserStack allows developers and QAs to run tests on real systems that are pre-installed with a real Yandex browser. This means teams can test their websites in real environments without worrying about any on-premise set up or configurations. 
For example, one can run a test on Yandex (v14.0) on Windows 10 by signing up on BrowserStack Live. Tests conducted on real devices provide consistently accurate results and lets QA detect bugs before end-users do so in the real world.