John Hill
Web UI Test Engineer, NASA Ames Research Centre
John is a Web UI Test Engineer working at the NASA Ames Research Center on the VIPER Mission's Web-based Mission Control Software. He specializations in Web Test Automation, Performance Engineering, and Test Automation Architecture. His passion has always been for Open Source Software and has worked on Jenkins, Ansible, and now on Open MCT.
Kalpesh Doshi
Senior Director - Product Management, BrowserStack
Kalpesh is a product leader with extensive experience in managing and marketing products through all the phases of the product life cycle. He has managed critical product lines, evangelised new products to the target customer markets, and has experience managing cross-domain and virtual teams.
About the event
Having a top-notch UI/UX is crucial to the success of any organizations with an online presence. In today's digital age, organizations have come to rely on various applications for their daily operations, and it is essential that these applications have a user-friendly interface and provide a seamless experience.
However, ensuring a consistent and error-free design can be a challenge, especially when it comes to manually debugging visual inconsistencies. Even a small visual glitch can quickly harm a company's reputation and lead to both financial and non-financial consequences.
In this webinar, we will explore how organizations can incorporate Percy and open source resources to ensure the reliability and consistency of their applications, improve their accuracy, and enhance the user experience.
What you'll learn
The benefits of using a visual automation platform like Percy for visual testing operations, including increased accuracy and improved user experience.
The role of open source projects and communities in optimizing visual testing processes and enhancing the use of Percy.
The current state of UI/UX and what to expect in the future.
WHAT OUR
CUSTOMERS HAVE TO SAY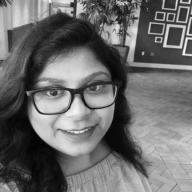 Priyanka Halder
Senior Manager of Quality Engineering
We use BrowserStack heavily for cross-browser and mobile test automation. Our tests are now super solid—they catch anything and everything.

Kateryna Glushchuk
Senior Manager, OLX
We cannot afford having bugs in production. That's why we avoid rollbacks. We try to identify the bug before we release.

Martin Schneider
Delivery Manager, Carousell
Before BrowserStack, it took eight test engineers a whole day to test. Now it takes an hour. We can release daily if we wanted to.