Apurv Jain
Product Manager - Accessibility Testing, BrowserStack
Apurv Jain is a Product Manager working on the newly launched Accessibility Testing product. In the past, he has lead the Live product & managed teams within the Growth function as well.
Arpit Agrawal
Customer Engineering Lead, BrowserStack
Hands-on product expert at BrowserStack offering 11+ years of expertise in providing end to end solutions on the products spanned across Accessibility, test development, test orchestration and test debugging domains, built around Digital, IOT, Cloud and Analytics platforms.
About the event
BrowserStack Accessibility Testing, a one-stop solution to test, report, and monitor web accessibility is now Generally Available!
It eliminates sluggishness from the entire testing cycle, from identifying issues to reporting, and even monitoring them! Organizations can now make accessibility a hassle-free priority. Whether you've just started your accessibility testing journey, or already have it well integrated in your testing cycle, the super app is built for all.
For developers and testers, it has simplified and accelerated the entire test workflow. They now save hours of effort while shipping websites tested with highest precision. That's not it, the leadership can now keep a tab on their website's accessibility status with our smart tools – automated reporting, smart issue summaries, and visualisation.
Join our launch webinar to meet the new standard for accessibility testing! Tune in to hear from our product experts, Apurv Jain – Product Manager at BrowserStack and Arpit Agrawal – Customer Engineering Lead, BrowserStack.
What you'll learn
What is the BrowserStack Accessibility Testing? Why we built it?
How organisations are making the best use of the super app to simplify and accelerate accessibility testing?
What does the roadmap look like?
*This webinar was originally scheduled for 17th August 2023.
WHAT OUR
CUSTOMERS HAVE TO SAY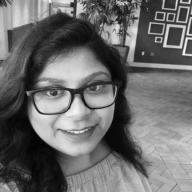 Priyanka Halder
Senior Manager of Quality Engineering
We use BrowserStack heavily for cross-browser and mobile test automation. Our tests are now super solid—they catch anything and everything.

Kateryna Glushchuk
Senior Manager, OLX
We cannot afford having bugs in production. That's why we avoid rollbacks. We try to identify the bug before we release.

Martin Schneider
Delivery Manager, Carousell
Before BrowserStack, it took eight test engineers a whole day to test. Now it takes an hour. We can release daily if we wanted to.