Anirudha Khanna
Director of Product (Test Infrastructure), BrowserStack
Anirudha is a Product and Engineering leader with 15+ years experience in building great products & technology. He has been instrumental in building BrowserStack's real device cloud infrastructure.
Ayan Deb Barman
Engineering Manager, Ivy Comptech
Ayan leads the R&D department at Ivy Comptech to bring efficiency through innovation and has 16+ years of experience in technology with expertise in Test Automation, Performance, Cloud and Full-Stack Development.
About the event
The world is going mobile. Companies are building robust and user-friendly mobile apps for their users across industry verticals, including banking and financial services, retail, travel and hospitality, and internet commerce. As a result, businesses are looking for comprehensive mobile testing strategies that help them increase their test coverage, catch bugs early, and ship faster.
With over 255 billion mobile app downloads just in 2022, the time is right to level up your mobile testing strategy.
To help you in the journey, we are launching the webinar series "Mobile Testing Best Practices", where industry experts will share their insights and best practices.
Join us for the first webinar of the series as we discuss complex use cases and app workflows that businesses need to test to stay ahead of the curve. Learn how large enterprises drive their mobile testing strategy and the importance of real device cloud in their testing journey.
What you'll learn
How to test complex workflows such as mobile transactions and payment workflows
How to test security workflows to ensure device security and user data safety
How to test your application's response by customizing different gestures and accessibility settings
How to test real-world use cases with real SIM testing
WHAT OUR
CUSTOMERS HAVE TO SAY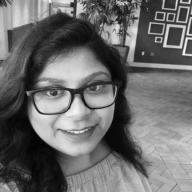 Priyanka Halder
Senior Manager of Quality Engineering
We use BrowserStack heavily for cross-browser and mobile test automation. Our tests are now super solid—they catch anything and everything.

Kateryna Glushchuk
Senior Manager, OLX
We cannot afford having bugs in production. That's why we avoid rollbacks. We try to identify the bug before we release.

Martin Schneider
Delivery Manager, Carousell
Before BrowserStack, it took eight test engineers a whole day to test. Now it takes an hour. We can release daily if we wanted to.