Zohar Liran
Head of Engineering Data Delivery & Common Workflows, Autodesk
Tom Holmes
Enterprise Sales, BrowserStack
About the event
The significance of end-to-end testing cannot be overstated in today's tech landscape. Dev and QA teams are faced with the challenge of maintaining pace with this relentless development cycle. The "Fail Fast" approach can spell disaster without a solid "Fix Fast" strategy.
What adds an additional layer of complexity and significance is the need to ensure that applications not only function seamlessly but also present a visually correct and appealing user experience. Achieving visual excellence is no longer a luxury but a fundamental necessity!
Join us in an engaging webinar where Zohar Liran, Head of Data Intelligence Group at Autodesk will unveil their approach to overcome these challenges. He will share insights on automation, visual testing, device coverage, quick bug fixes, and why BrowserStack is their go-to testing platform
What you'll learn
Balancing Speed and Quality: Learn how Autodesk navigates the "Fail Fast" approach with an effective "Fix Fast" strategy in a rapid development cycle.
Visual Excellence: Discover Autodesk's insights on achieving both functional and visual perfection in applications.
Optimized Testing Techniques: Gain insights into Autodesk's methods for automation, device coverage, and swift bug resolution.
Preferred Testing Platform: Understand why Autodesk chose BrowserStack as their go-to testing solution over other contenders.
WHAT OUR
CUSTOMERS HAVE TO SAY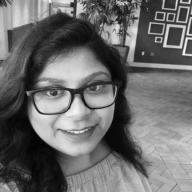 Priyanka Halder
Senior Manager of Quality Engineering
We use BrowserStack heavily for cross-browser and mobile test automation. Our tests are now super solid—they catch anything and everything.

Kateryna Glushchuk
Senior Manager, OLX
We cannot afford having bugs in production. That's why we avoid rollbacks. We try to identify the bug before we release.

Martin Schneider
Delivery Manager, Carousell
Before BrowserStack, it took eight test engineers a whole day to test. Now it takes an hour. We can release daily if we wanted to.