Apurv Jain
Product Manager - Accessibility Testing, BrowserStack
Apurv Jain is a Product Manager working on the newly launched Accessibility Testing product. He previously led BrowserStack's manual testing product Live and managed teams within the Growth function.
Arpit Jain
Product Marketing Manager, BrowserStack
Arpit Jain is a Product Marketing Manager whose expertise lies in manual testing. He looks after BrowserStack's flagship products, Live and App Live, and newer products like Accessibility Testing.
About the event
The only surefire way to guarantee accessibility on your digital assets is testing for accessibility. But finding an all-in-one solution to enable it can be a challenge. Not anymore, though!
BrowserStack's newly launched Accessibility Testing enables organizations to make accessibility a hassle-free priority. Now identify, manage, and report issues 5X faster while also monitoring the accessibility of your website using a single platform. Eliminate the need for juggling multiple tools and wasting hundreds of frustrating hours doing accessibility testing manually.
Join our webinar to meet the new standard for accessibility testing! Our product experts Apurv Jain – Product Manager at BrowserStack, and Arpit Jain – Product Marketing Manager at BrowserStack, will take you through the product and demonstrate how it can improve your accessibility testing process.
What you'll learn at the webinar:
What is BrowserStack Accessibility Testing, and why we built it
Key product features and value adds for diverse use cases
How to use BrowserStack Accessibility Testing
WHAT OUR
CUSTOMERS HAVE TO SAY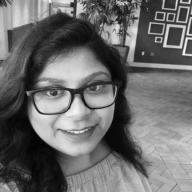 Priyanka Halder
Senior Manager of Quality Engineering
We use BrowserStack heavily for cross-browser and mobile test automation. Our tests are now super solid—they catch anything and everything.

Kateryna Glushchuk
Senior Manager, OLX
We cannot afford having bugs in production. That's why we avoid rollbacks. We try to identify the bug before we release.

Martin Schneider
Delivery Manager, Carousell
Before BrowserStack, it took eight test engineers a whole day to test. Now it takes an hour. We can release daily if we wanted to.