David Jones
Head of Engineering - Percy, BrowserStack
David Jones is a serial entrepreneur and co-founder of three startups. He heads the Percy Engineering team at BrowserStack and has led multiple engineering teams in the past to build amazing products.
James VanHorn
Lead Software Quality Engineer – Mobile Automation, The Weather Company, an IBM Business
James is an automation test engineer working for The Weather Company, an IBM Business. He specializes in automated testing of mobile native apps, test automation architecture, and API/Web testing.
About the event
BrowserStack is excited to announce the launch of BrowserStack App Percy. This revolutionary solution provides developers with access to a reliable real device cloud, hosting over 20000+ real devices to test their apps for visual imperfections. Powered by the Percy visual engine, App Percy allows users to ship visually perfect applications with confidence while integrating their existing CI/CD pipeline with minimal setup time.
Now, say goodbye to manual visual testing with inefficient feedback cycles and welcome to the future of native app testing with advanced visual automation through App Percy.
Come experience the magic of App Percy as you join us in the webinar with our speakers, David Jones and James VanHorn, where they would share their experiences with visual testing for apps and how App Percy has revolutionized the way developers ship quality UI. It will be followed by an insightful demo of the platform where you will see App Percy in action, catching visual bugs effectively and equipping the users with the right collaboration tools to release faster.
What you'll learn
The outlook of visual testing landscape
How can App Percy help its users deliver visually perfect UI
How intuitive it is to use the platform while integrating it with your existing CI/CD pipeline
WHAT OUR
CUSTOMERS HAVE TO SAY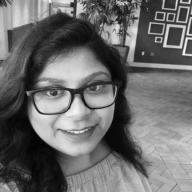 Priyanka Halder
Senior Manager of Quality Engineering
We use BrowserStack heavily for cross-browser and mobile test automation. Our tests are now super solid—they catch anything and everything.

Kateryna Glushchuk
Senior Manager, OLX
We cannot afford having bugs in production. That's why we avoid rollbacks. We try to identify the bug before we release.

Martin Schneider
Delivery Manager, Carousell
Before BrowserStack, it took eight test engineers a whole day to test. Now it takes an hour. We can release daily if we wanted to.