Emma Malysz
Sr. Customer Engineer
BrowserStack
Emma is a Mobile Test Automation expert with experience of solving key testing challenges for multiple Fortune 500 clients. She has been instrumental in on-boarding multiple QA teams and helping them establish test automation in their CI/CD Infrastructure.
Navin Gurnani
Product Marketing Manager
BrowserStack
Navin is a tech enthusiast with experience of leading product development lifecycle end-to-end from discovery to execution. He is an excellent problem solver who believes in first principal thinking.
About the event
Mobile app downloads have crossed 200 billion in 2022 and app revenue has touched upwards of $68Bn. It is no debate that mobile apps are critical to most businesses today. At the same time, fragmentation in mobile device market creates challenges like device coverage, multiple screen resolutions, legacy versions of OS, and developer productivity.
BrowserStack provides instant, on-demand access to 20,000+ real mobile device units to test your mobile apps from anywhere in the world. With extensive framework coverage and unparalleled security, you can start testing your mobile apps (native or hybrid) within minutes! In this live product demonstration, we will showcase key features of our app testing products and answer any of your questions related to mobile app testing live.
What you'll learn
How to test your apps manually on BrowserStack
How to run your automated tests on BrowserStack
How to use unique product features: Geolocation testing, Biometric authentication
Sneak peek into app Percy – our industry leading product for automated visual testing for apps
Live QnA with product experts
WHAT OUR
CUSTOMERS HAVE TO SAY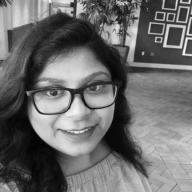 Priyanka Halder
Senior Manager of Quality Engineering
We use BrowserStack heavily for cross-browser and mobile test automation. Our tests are now super solid—they catch anything and everything.

Kateryna Glushchuk
Senior Manager, OLX
We cannot afford having bugs in production. That's why we avoid rollbacks. We try to identify the bug before we release.

Martin Schneider
Delivery Manager, Carousell
Before BrowserStack, it took eight test engineers a whole day to test. Now it takes an hour. We can release daily if we wanted to.