Thomas Steirer
CTO and Global Test Automation Practice Lead, Nagarro
Thomas is an experienced leader in quality-oriented and agile software development with a strong technical background. Thomas has a broad history of working in the IT and services industry across domains and technologies. Currently building the global test automation business and technology at Nagarro, exploring the field of test automation & AI/ML in the "AI4T" series of research projects and offerings.
Anamika Mukhopadhyay
Associate Principal Engineer and Global Mobile Testing Practice Lead, Nagarro
Anamika is a seasoned automation test and DevOps engineer with experience across myriad forms of automation testing including web, mobile, APIs, desktop, visual testing and DevOps. Currently helping Nagarro build a dedicated mobile testing practice as a one stop solution for all mobile testing needs and exploring new avenues to make mobile testing fast, easy, and efficient.
Rahul Lakhanpal
Senior Manager - Product Marketing at BrowserStack
Rahul has 14+ years of experience in product strategy. He is passionate about working with development and user experience teams to build intuitive software solutions based on market needs.
About the event
Over the last decade, consumer preferences have changed drastically. Driving this change are 6.6 billion (Source) smartphone users worldwide. In response, organizations are constantly innovating to provide hyper-personalized customer experiences.
With 62% of the web traffic coming in from mobile devices, it has become increasingly crucial – and challenging – for businesses to adapt/tailor their development and testing approach to suit our mobile-first world today. Device fragmentation, release velocity, quality expectation, and developer productivity have become roadblocks on every organization's road to success. 
So what is the ideal testing approach for mobile-first products, especially in uncertain times of economic downturn where businesses are increasingly mindful of their investments?
Browserstack brings together thought leaders with rich experience in automation mobile testing for a Fireside Chat to discuss the evolution of mobile testing across organizations. They will share personal experiences on mitigating challenges related to mobile testing, and innovative techniques organizations can adopt to stay ahead of the competition.
What you'll learn
Devise a mobile-first test strategy
Tackle the key challenges to adopting a mobile-first approach
Upskill your team for better adoption of a mobile-first mindset and approach
WHAT OUR
CUSTOMERS HAVE TO SAY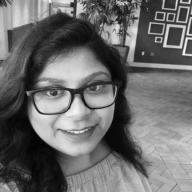 Priyanka Halder
Senior Manager of Quality Engineering
We use BrowserStack heavily for cross-browser and mobile test automation. Our tests are now super solid—they catch anything and everything.

Kateryna Glushchuk
Senior Manager, OLX
We cannot afford having bugs in production. That's why we avoid rollbacks. We try to identify the bug before we release.

Martin Schneider
Delivery Manager, Carousell
Before BrowserStack, it took eight test engineers a whole day to test. Now it takes an hour. We can release daily if we wanted to.