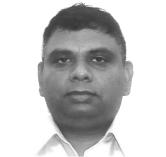 Nagmani
Director of Quality Engineering, SWBC
With over 18+ years of experience, Nagmani has played a critical role in driving key automation-based projects across organizations at low cost while ensuring the highest quality standards. His area of expertise includes designing automation framework, developing automation with the right theory like Behavior Driven Development, connecting automation scripts with build to complete CI/CD process with tools like Jenkins and Maven, and virtualizing web services through various virtualization tools like CA LISA and HP service test. Apart from automation he also enjoys developing applications through Java (server side), Angular JS, and Twitter bootstraps (Front End).
Samiran Saha
Customer Engineering Manager, BrowserStack
Samiran has around 12+ years of professional experience in development, QA and customer-facing engineering roles. He likes to share knowledge about the testing landscape and test automation. As a Customer Engineering Manager, he has provided test solution architecture guidance to multiple Fortune 500 Enterprise customer teams as well as helped them create the test automation strategy and implementation plans. He also helps customers understand and complete cloud platform product evaluations.
About the event
With 6.92 billion smartphone users across the world, over 60% of website traffic comes from mobile devices. The point? The world is going mobile – what are you doing to ensure the best user experience for your product?
We are excited to bring you the second episode of the 'Mobile Testing Best Practices' webinar series, where we have Nagmani, Director of Quality Engineering at Swivel, joining us to share insights and best practices from his experiences over the last two decades.
Join us as we discuss how device fragmentation has, time and again, thrown a wrench in mobile testing and how to best structure your mobile testing strategy to climb up the test maturity ladder. We will also explore the Swivel success story and how BrowserStack is helping them solve complex use cases in the finance and payments sector. And lastly, how the QA workforce can upskill themselves to drive positive career growth.
What you'll learn
Test maturity in mobile testing – evolution across the decade
How automation is revolutionizing mobile testing and the QA space
The Swivel Story – functional, accessibility, and performance testing on mobile
Live demo of BrowserStack device features- biometric authentication, file injection, and more.
WHAT OUR
CUSTOMERS HAVE TO SAY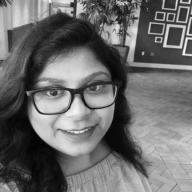 Priyanka Halder
Senior Manager of Quality Engineering
We use BrowserStack heavily for cross-browser and mobile test automation. Our tests are now super solid—they catch anything and everything.

Kateryna Glushchuk
Senior Manager, OLX
We cannot afford having bugs in production. That's why we avoid rollbacks. We try to identify the bug before we release.

Martin Schneider
Delivery Manager, Carousell
Before BrowserStack, it took eight test engineers a whole day to test. Now it takes an hour. We can release daily if we wanted to.