Debra Ruh
CEO, Ruh Global IMPACT
Debra Ruh is a Global Disability Inclusion Strategist, internationally recognized keynote speaker, and successful entrepreneur. She is an invited expert and contributor to the W3C Cognitive Accessibility Taskforce and created the UNICEF Procurement Policy for ICT Accessibility.
Steve Tyler
Director of Assistive Technology, Leonard Cheshire Disability
Steve Tyler has a history of innovating life-changing products in the accessibility arena from leading the team that developed ground-breaking synthetic speech (leading to the voice of Alexa), to accessible TV, mobile devices, payment systems, and online web and app accessibility initiatives.
Anand Subbaraman
President, BrowserStack
He is responsible for product strategy, product management, marketing, and business operations with a mandate to build frictionless developer products. Prior to BrowserStack, he was the GM and CPTO of Finastra's Core Banking group. He was responsible for their digital core, platform, and ecosystem play for the Retail business.
About the event
In an era where digital accessibility is not just a necessity but a strategic imperative, this discussion serves as your comprehensive guide. As governments worldwide mandate accessibility compliance, organizations find themselves at crossroads. This session unveils the essential steps required to embark on this transformative journey.
We explore methods for assessing your current accessibility status, define a robust strategy for building and testing accessible products, and offer insights into navigating the intricacies of product development.
You will learn how to choose the right testing tools and ensure the delivery of genuinely accessible digital products.
Key Takeaways
Why is accessibility crucial?
How to assess your current accessibility status?
Define a robust accessibility build and test strategy
How to navigate the product development process, select the right testing tools, and ensure the delivery of truly accessible digital products.
Join us to acquire valuable insights and best practices for achieving digital accessibility excellence in an ever-evolving regulatory landscape.
WHAT OUR
CUSTOMERS HAVE TO SAY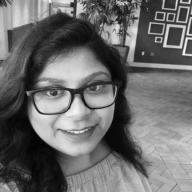 Priyanka Halder
Senior Manager of Quality Engineering
We use BrowserStack heavily for cross-browser and mobile test automation. Our tests are now super solid—they catch anything and everything.

Kateryna Glushchuk
Senior Manager, OLX
We cannot afford having bugs in production. That's why we avoid rollbacks. We try to identify the bug before we release.

Martin Schneider
Delivery Manager, Carousell
Before BrowserStack, it took eight test engineers a whole day to test. Now it takes an hour. We can release daily if we wanted to.