Cormac Ó Broin
Sr. Customer Engineer, BrowserStack
Cormac is a Mobile Test Automation expert with experience of solving key testing challenges for multiple Fortune 500 clients. He has been instrumental in on-boarding multiple QA teams and helping them establish test automation in their CI/CD Infrastructure.
Navin Gurnani
Product Marketing Manager, BrowserStack
Navin is a tech enthusiast with experience of leading product development lifecycle end-to-end from discovery to execution. He is an excellent problem solver who believes in first principal thinking.
About the event
In today's digital marketplace, 38% of people will stop engaging with a website if the content or layout is unattractive and 57% of internet users say they won't recommend a business with a poorly designed website on mobile. Enterprises have to include visual testing into the roster of verification steps software must go through before public release.
Browserstack's visual Testing tool – Percy, helps teams automate visual testing. It captures screenshots, compares them against the baseline, and highlights visual changes. With increased visual coverage, teams can deploy code changes with confidence with every commit.
In this live product demonstration, we will showcase key features of Percy and answer any of your questions related to visual testing live. We will also give a sneak peek of our latest product – App Percy which helps automate visual testing for apps with AI based workflows.
What you'll learn
Why visual testing is important?
Limitations of testing visual elements manually
Percy – Demonstration of how to automate visual testing on real devices with BrowserStack
Sneak peek into app Percy – our industry leading product for automated visual testing for apps
Live QnA with product experts
WHAT OUR
CUSTOMERS HAVE TO SAY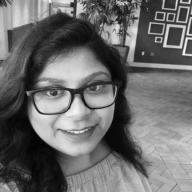 Priyanka Halder
Senior Manager of Quality Engineering
We use BrowserStack heavily for cross-browser and mobile test automation. Our tests are now super solid—they catch anything and everything.

Kateryna Glushchuk
Senior Manager, OLX
We cannot afford having bugs in production. That's why we avoid rollbacks. We try to identify the bug before we release.

Martin Schneider
Delivery Manager, Carousell
Before BrowserStack, it took eight test engineers a whole day to test. Now it takes an hour. We can release daily if we wanted to.