Erik Gottesman
Group Vice President, Publicis Sapient
Erik Gottesman is currently serving as Group Vice President at Publicis Sapient, where he leads the team responsible for the firm's methodology and tools. Erik is a recognized subject-matter expert in lean-agile process engineering and product operations transformation whose published thought leadership has appeared in a variety of journals and conferences.
Pavan Mudigonda
Lead QA DevOps Engineer, Thomson Reuters Canada
Pavan Mudigonda is currently working as Lead QA DevOps Engineer at Thomson Reuters Canada. He leads the quality work stream in Platform Engineering. He is a DevOps and Test Automation Expert skilled in a variety of DevOps tools and technologies.
About the event
In today's challenging economic environment, test infrastructure management is getting more complicated and expensive for organizations. While setting up a device lab and making it accessible for everyone is already complex, device maintenance, and procurement are also operational overheads that distract you from the core objective of scaling your testing.
So how do you ensure that you maximize your return on investment and minimize costs? The solution is to consolidate your test infrastructure on the largest test infrastructure cloud, built 100% using real devices – because emulators and simulators get it wrong all too often.
What you'll learn
Future-proof

investments –

Instant access to newly launched devices (like iPhone 14, Samsung Galaxy S23 etc) while still have full access to the older ones

Enable better performance, uptime and availability while supporting global teams and customers
Achieve direct cost savings over private cloud and in-house device labs
WHY SHOULD YOU ATTEND?
LOWER LATENCY, HIGH PERFORMANCE
Why 'NO' maintenance downtimes are important with 99.9% uptime SLA
SIGNIFICANTLY REDUCE COSTS
Hear our speakers talk about cost savings over private cloud and in-house device labs
BEAT DEVICE FRAGMENTATION
Importance of on-demand access to both new launched & old devices, with no waiting times
WHAT OUR
CUSTOMERS HAVE TO SAY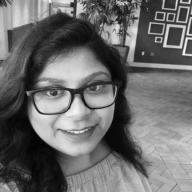 Priyanka Halder
Senior Manager of Quality Engineering
We use BrowserStack heavily for cross-browser and mobile test automation. Our tests are now super solid—they catch anything and everything.

Kateryna Glushchuk
Senior Manager, OLX
We cannot afford having bugs in production. That's why we avoid rollbacks. We try to identify the bug before we release.

Martin Schneider
Delivery Manager, Carousell
Before BrowserStack, it took eight test engineers a whole day to test. Now it takes an hour. We can release daily if we wanted to.