Vinothkumar Velusamy
SDET Manager
Teladoc Health
Vinoth has 15+ years of hands on experience in QA in leading organisations like Teladoc, Logmein, Apple. In his current role at Teladoc, he was Involved in developing automation framework and automation scripts using selenium, appium and implemented localization testing via automation which saved 25% of manual effort, saving 150K annually. Vinoth has a unique experience of upskilling manual testers to automation specialists.
Sourav Kundu
Product Manager
BrowserStack
Sourav is a product leader with extensive experience in managing and marketing products through all the phases of the product life cycle. Currently he is spearheading the delivery of Test Observability, our state-of-the-art product to debug failing, flaky and slow test suites.
About the event
While Test Automation can help your team achieve scalability, cost efficiency, and faster time-to-market, where do you get started? How do you choose and implement methodologies that will complement your test environments?
To give you a tried-and-tested blueprint, we have invited Vinothkumar Veluswamy, a test automation veteran with over 15 years of QA experience. He will share practical tips on building a custom test automation framework to help accelerate releases.
He'll guide you through his roadmap of creating a QA dashboard that helps with Quality Planning, saving your organization millions of dollars in cost and time. Vinoth will also share how to leverage BrowserStack to deliver significantly better user experiences.
Whether you are starting your automation journey or already a pro, there will be a lot to take away from this session.
What you'll learn
• Strategies to improve your test automation approach and achieve cost efficiencies
• The nuances of building a test automation framework from scratch
• How to quantify your QA output while measuring the right metrics for your tests
WHAT OUR
CUSTOMERS HAVE TO SAY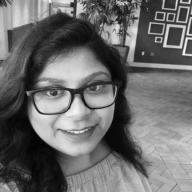 Priyanka Halder
Senior Manager of Quality Engineering
We use BrowserStack heavily for cross-browser and mobile test automation. Our tests are now super solid—they catch anything and everything.

Kateryna Glushchuk
Senior Manager, OLX
We cannot afford having bugs in production. That's why we avoid rollbacks. We try to identify the bug before we release.

Martin Schneider
Delivery Manager, Carousell
Before BrowserStack, it took eight test engineers a whole day to test. Now it takes an hour. We can release daily if we wanted to.