Amit Bansal
Senior Engineering Manager, Walmart Global Tech
Amit is seasoned QA Leader with 16+ years of demonstrated history of leading high performing QA teams in organisations like Walmart, Aeris Comm., UKG. He is a hands-on leader having vast experience in creating test automation frameworks using open source technologies (pytest, testNG, rest-assured, selenium, python, java), creating test pipelines, enriching CI/CD pipeline with build acceptance tests, testing SAAS applications, SOAP/REST APIs, service virtualizations.
Santiago Sánchez
Senior Test Automation Engineer, F5
Santiago is a QA expert with more than a decade of experience in testing with various organisations like F5, Softtek, and Hexaware. He has worked in different business areas such as Real Estate, Insurance Companies, Retail Sellers, Marketplace, Banking and has wide knowledge on HP Tools and Visual Studio using Selenium WebDriver.
Afreen Ahmed SFK
QA Engineering Manager, BrowserStack
Afreen, an accomplished QA professional with a decade of experience in the world of software testing. Afreen's expertise spans both Functional Testing and Automation with org's like BrowserStack, Wells Fargo, and S&P Global. Within BrowserStack, Afreen takes on a pivotal role in QA, overseeing Manual Testing Products, Percy, Test Management, and TestHub.
About the event
In the fast-paced world of software development, a well-crafted test automation strategy can be the key to improving the quality, speed, and efficiency of software testing. However, test automation is not a one-size-fits-all solution but a strategic approach that depends on your context and needs. It requires careful planning, execution, and evaluation to achieve the desired results.
Join us for an enlightening webinar where industry veterans Amit, a seasoned pro at Walmart and Santiago, a driving force at F5 will outline the essential steps and best practices for designing a robust automation plan.
They will share their experiences and insights, including the 'n+1' approach, the quality maturity model used at Walmart, and harnessing the power of BrowserStack for delivering quality at F5. All with the goal to help you align your testing efforts with overarching business objectives, and adeptly navigate the intricacies of modern software development.
Key Learnings
Build and fine-tune your test automation strategy to fit your team's needs.
Methods & metrics used at Walmart and F5 to gauge the impact of strategy on

org's success an

d testing outcomes.
Practical strategies to test beyond functionality and counter the challenges in CI/CD.
WHAT OUR
CUSTOMERS HAVE TO SAY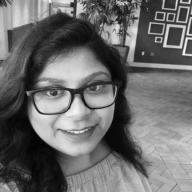 Priyanka Halder
Senior Manager of Quality Engineering
We use BrowserStack heavily for cross-browser and mobile test automation. Our tests are now super solid—they catch anything and everything.

Kateryna Glushchuk
Senior Manager, OLX
We cannot afford having bugs in production. That's why we avoid rollbacks. We try to identify the bug before we release.

Martin Schneider
Delivery Manager, Carousell
Before BrowserStack, it took eight test engineers a whole day to test. Now it takes an hour. We can release daily if we wanted to.