Arpit Agrawal
Senior Software Development Engineer, BrowserStack
Hands-on technical leader and analytical professional offering 11 years of experience in conceptualizing, designing and driving the automating test solutions of the products built around Digital, IOT, Cloud and Analytics platforms.
Sanket Mali
Team Lead - Custom Engineering, BrowserStack
Sanket has 9+ years of experience in Software Quality Assurance specializing in Test Automation. Proficient in designing and developing Test Automation frameworks. His expertise lies in tool selection for CI/CD integration, scaling automation, support and bottleneck identification. He has helped customers to expand testing coverage through automation and provide custom built solutions.
About the event
As software requirements are changing faster than ever, Organizations look to inculcate shorter development cycles for accelerating their Time To Market. In such conditions, traditional manual testing is often seen as being time-consuming and prone to human errors. Thereby, it is essential to transform from manual to automation test practices for keeping up with global trends and business demands.
What you'll learn
Choose the right test automation framework and set up an implementation plan 

Understand the Building blocks of an automation test framework 

Test lifecycle management with configurable test runner

Test Parallelisation

Test reporting

Cloud platform integration 

Gain First-hand experience of automating a real world application using Nightwatch.js 

Learn from Real world Business case studies – Automation Goals and Outcomes
WHAT OUR
CUSTOMERS HAVE TO SAY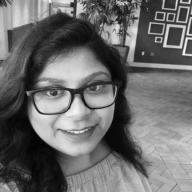 Priyanka Halder
Senior Manager of Quality Engineering
We use BrowserStack heavily for cross-browser and mobile test automation. Our tests are now super solid—they catch anything and everything.

Kateryna Glushchuk
Senior Manager, OLX
We cannot afford having bugs in production. That's why we avoid rollbacks. We try to identify the bug before we release.

Martin Schneider
Delivery Manager, Carousell
Before BrowserStack, it took eight test engineers a whole day to test. Now it takes an hour. We can release daily if we wanted to.