WHY SHOULD YOU ATTEND?
TEST INFRA ESSENTIALS
Discover the key features that a scalable test infrastructure platform should have
ACCELERATING TESTING
Gain tips and best practices on how to speed up testing across multiple devices and browsers
Live Q&A
Get a chance to have your questions addressed from BrowserStack jury & hear insights from your peers across industry
Gulshan Shaikh
Director of Quality Engineering, Nasdaq
Gulshan has experience in supporting various platforms including web, API, and mobile applications. Her goal is to lead impactful quality engineering efforts that advance projects toward their strategic goals, delight consumers, and support long-term success.
Dheeraj Gauba
Senior Director of Strategic Business, BrowserStack
Dheeraj has 20+ years of sales leadership experience in tech sales in regional and global roles.
About the event
As software development becomes increasingly complex, testing has become the need of the hour for faster releases. In response, companies have started leveraging various test infrastructure platforms to accelerate their testing processes. However, selecting the right test infrastructure platform can be a daunting task!
To help you navigate this process, BrowserStack is hosting an exclusive webinar. In this webinar, Gulshan Shaikh, Director of QA Engineering at Nasdaq, and Dheeraj Gauba, Senior Director of Strategic Business at BrowserStack, will decode how testing on real devices and browsers in the cloud can help you with easy accessibility to devices, improved developer productivity, and increased release velocity.
What you'll learn
Real devices, real results: Why testing on emulators and simulators is a compromise you can't afford.
Instant access to real devices: How cloud-based device availability can scale up your testing.
Low latency, high performance: Why zero maintenance downtimes are critical for faster release cycles.
Customer support matters: What to consider when selecting a test infrastructure partner.
Guaranteed data security: What steps should your testing partner take to keep your data in safe hands?
WHAT OUR
CUSTOMERS HAVE TO SAY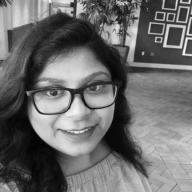 Priyanka Halder
Senior Manager of Quality Engineering
We use BrowserStack heavily for cross-browser and mobile test automation. Our tests are now super solid—they catch anything and everything.

Kateryna Glushchuk
Senior Manager, OLX
We cannot afford having bugs in production. That's why we avoid rollbacks. We try to identify the bug before we release.

Martin Schneider
Delivery Manager, Carousell
Before BrowserStack, it took eight test engineers a whole day to test. Now it takes an hour. We can release daily if we wanted to.