Automate Accessibility Testing with ease
Get your builds ready for accessibility testing using a simple code flag. Monitor their accessibility health and delve deeper with smart reports.
Trusted by more than 50,000 customers globally
3000+
Real Devices & Browsers
Purpose built for automation-focused teams
SDETs
Monitor accessibility health of your regression builds with simplified automation.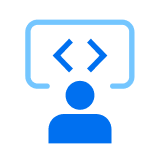 Developers
Ensure your web components are free of accessibility issues with easy automation.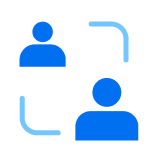 QA Managers
Ship accessible websites and web apps faster with a productive team.
Key features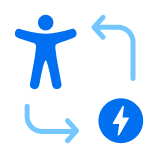 Quick accessibility automation
Integrate accessibility testing into your builds in seconds using a simple flag via the BrowserStack SDK.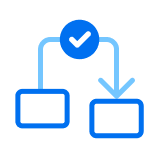 Auto DOM change monitoring
Run your builds as usual and watch accessibility scans trigger automatically wherever a DOM change is detected.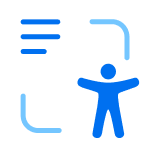 Accessibility assertions
Highlight key issues in your pre-existing reports with easy-to-use accessibility-focused assertions.
Auto-deduplication
Save hours of de-duping effort with the workflow scanner as it automatically removes all duplicate issues before reporting them.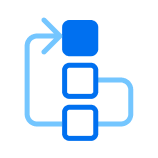 Component tagging & grouping
See critical issues upfront as they are grouped & sorted by their type, the component they affect, as well as the violated WCAG guideline.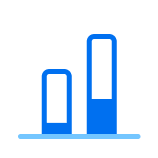 Enhanced monitoring & debugging
Use accessibility-focused reports with issue & build health summaries, historical trends, test case insights, and a lot more.
@browserstack is my new favourite tech company <3 so #awesome and Saves so much #time and #money!! : ) #testing #development #love
I love @browserstack ! Great product and awesome support. Thanks for helping me today and have a great weekend
@BrowserStack @chriscoyier OMG I LOVE YOU SO MUCH!
Over 50,000 companies trust BrowserStack


Piotr Kowalczyk
@pierre_habibi
Thank you god for

@browserstack

<3 Css magic...

#Apple #testing #programming #FrontEnd

Luis H. Ball Jr.
@luishbjr1
@browserstack

Local appreciation tweet 🥰

Browser's refusal to ship meaninful JS feature flags makes it necessary to be able to test on older versions.

Local makes that a breeze ⛵.


Fatih Battal
@fatihtweeting
@browserstack

I love you😘 Nothing more. That's it.


Kevin Basset
@kvnbsst
Big fan of

@browserstack

for cross-browser testing. If you're building a

#PWA

, it's an absolute must-have.

#nocode #iphone #safari #web #browser


Rajendra Kadam
@rajendra_ak
Use

@browserstack

to automate tests on many more devices than those in your farm.


Code With Caen
@CodeWithCaen
Trying out

@browserstack

and am completely blown away. Currently playing around with visual testing using Percy. Super excited I got a sponsored

#opensource

plan too!